TaLLer
Ian has recently teamed up with Dr Dror Paley and has been to the Paley Institute in West Palm Beach to see and work with him. Dr Paley has developed the Precice Nail and has a very specific technique which he has perfected for lengthening. This has been very useful in correcting leg length discrepancy.
The technique for lengthening is now sophisticated enough that Ian is happy to offer the service of stature lengthening to make you TaLLer.
The new Stryde Nail allows for increased weight bearing during the lengthening process which we hope will make the rehabilitation after surgery more convenient.
Ian will be one of the first to use the Stryde nail for bilateral femoral lengthening in Europe.
Please download the brochure for TaLLer to learn more about this exciting development.
Click here to know more about the nail and the leg lengthening procedure.
Click here to learn more about the NuVasive PRECICE STRYDE™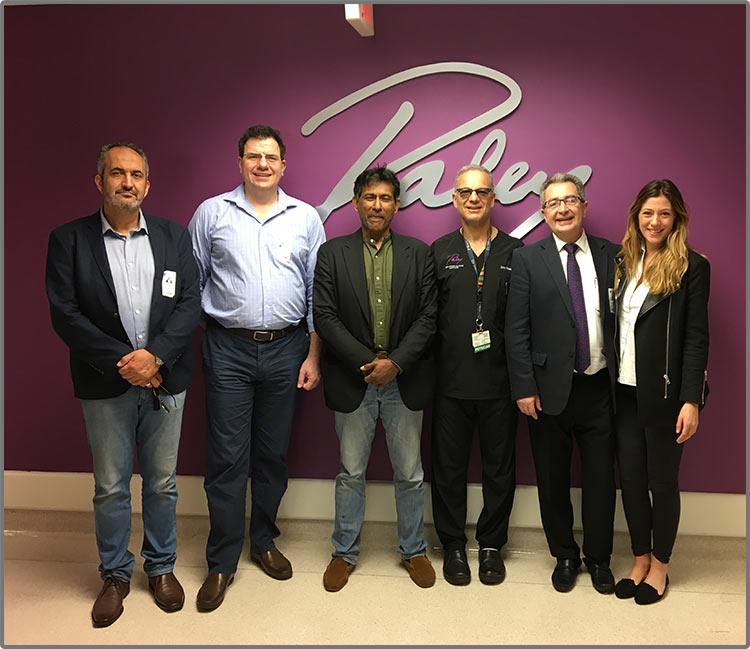 Ahmad
Al-Shdefat
Ioannis
Palaiologos
Hilali
Noordeen
Dror
Paley
Ian
Bacarese-Hamilton
Julia
Driffill
Interview with Mr. Ian Bacarese-Hamilton of Schoen Clinic in London, England - Limb Lengthening
Mark DuMoulin, a cancer survivor, and his story about limb lengthening with the PRECICE nail.
Leg Lengthening Procedure